Summer Shines Brighter at SPARC!
SPARC's award-winning summer camps are back with exciting new themes and shows for the 18th year! We are excited to offer a new, longer camp day for SPARCLERS Mini (ages 4 & 5) along with all of our other exceptional programming. All camps will host in-person final sharing performances at the end of each camp so your camper will have the opportunity to shine in front of their family and friends.
Registration is open! Check out which programs you'd like to take part in, and chat with your friends and family about which camps you would like to attend together as spots will fill quickly! View programs by age group using the quick links below, or view our complete schedule of camps at the bottom of this page.
If you have any questions about programs or scholarship, please contact sparc@sparcrichmond.org.
You can click here to visit SPARC's comprehensive Summer FAQ page.
All youth deserve the opportunity to experience exceptional performance arts education, regardless of their ability to pay. At SPARC, we work hard to make sure tuition costs are not a barrier to personal growth, creative expression, and community connections. Each year, as many as 1/3 of program participants can access scholarships, thanks to generous community donations. You can learn more about the scholarship process and view the online application
on this page
.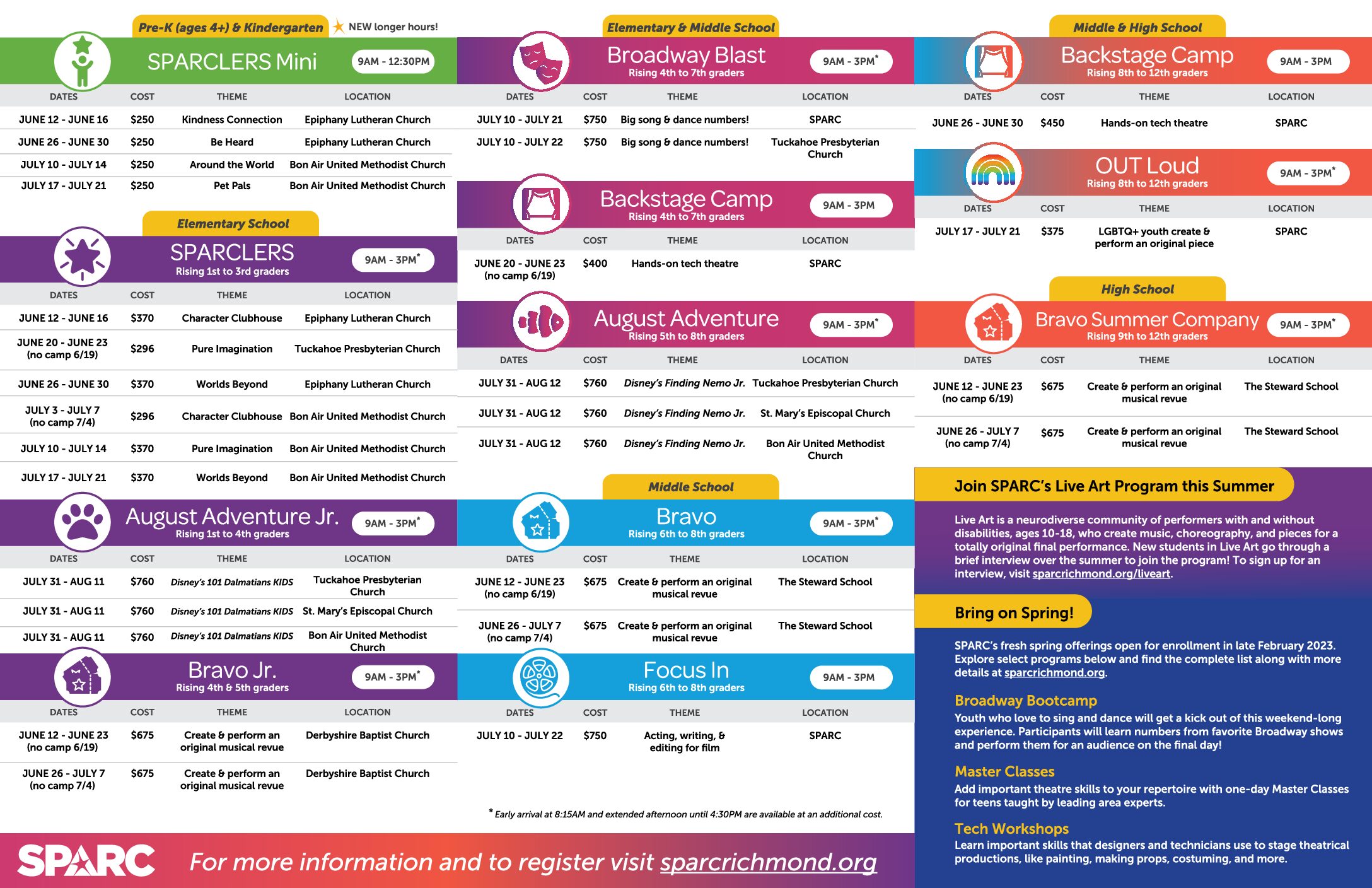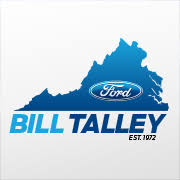 SPARC's Summer Camp program is generously supported by our friends at Bill Talley Ford.
Email us at sparc@sparcrichmond.org or call 804.353.3393.