About the Program
Spectrum is a theatre arts education program for LGBTQ+ youth and their allies in grades 8-12. The program is presented by SPARC in partnership with Richmond Triangle Players. Through a series of rehearsals and workshops, youth will learn the basics of storytelling, performance, production, and playwriting, as they work together to create an original play or musical.
Oftentimes, telling your own personal stories can be intimidating; the goal of this program is for each ensemble member to feel free to express their truth in a safe, supportive, and creative environment. Using the performing arts to break down barriers, youth will be encouraged to use their authentic voice to promote social justice and create systemic change in their communities.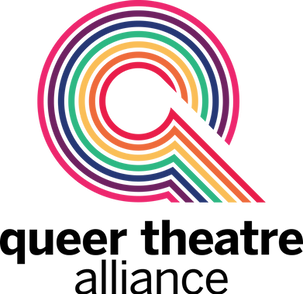 Spectrum is a proud member of the Queer Theatre Alliance, a coalition of queer theatres across the country with the shared goal of promoting equity and empowerment through the performing arts.
Questions?
Contact Program Manager, Paul Major, at pmajor@sparcrichmond.org.