Red Butterfly
By Jayden Huynh-Vuong   |  Directed by Sarah Provencal
ABOUT THE PLAY
Inspired by the playwright's mother's journey, Red Butterfly exposes a humanitarian tragedy silenced by history and unspoken in the American media: the atrocities of the Khmer Rouge regime and the genocide of two million Cambodians. This play follows a Cambodian family through the eyes of Channary, a young and imaginative girl, as they take a life-changing risk to escape from a labor camp when an opportunity arises. However, Red Butterfly greatly differs from other works that document similar stories; a uniqueness that adds to the emotional complexity and visualization of the journey. Utilizing the power of a child's imagination, coupled with artistic elements, Channary's environment comes to life throughout the journey, often interacting with her and reflecting the emotions of the scenes. From the devious Palm Trees in the second scene to Connie, Channary's calming guardian angel that steps in to give her guidance, the personification of her imagination and environment are key to sharing this roller-coaster of a story.
Please Consider Making a Donation  |  
To sustain this program, SPARC relies on generous contributions from individuals, corporations, and foundations. Support New Voices today by
making a gift to SPARC
!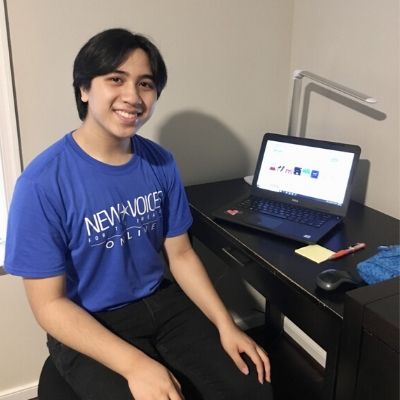 ABOUT THE PLAYWRIGHT  |  Jayden Huynh-Vuong is ecstatic to be one of this year's new winning playwrights for the Festival of New Works. He has an immense passion for writing – composing essays, research studies, and more to express himself and share his ideas. Having took theatre arts classes at Glen Allen High School last year, Jayden was given an opportunity to write a play. Inspired by his mother's journey of fleeing the Cambodian genocide, Jayden dedicates his first play, Red Butterfly, to his mother and family.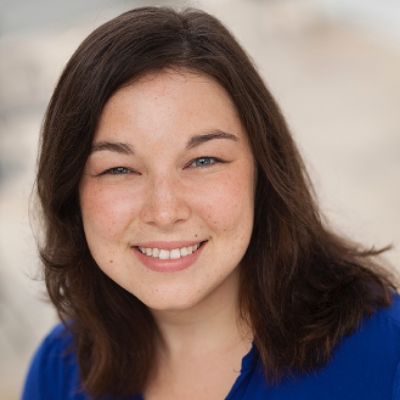 ABOUT THE DIRECTOR  |  ​Sarah Provencal is a freelance theatre director based in Charlotte, NC, an adjunct Professor of Theatre and Box Office Manager at Winthrop University, and a teaching artist at Children's Theatre of Charlotte. She earned her MFA in Theatre Pedagogy (Directing emphasis) at Virginia Commonwealth University. www.SarahProvencal.com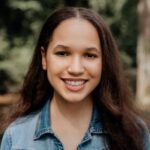 Angelina Anderson is a senior musical theatre major at Appomattox Regional Governor's School for the Arts. She's grateful to be part of SPARC's New Voices for the Theater Festival. Previous shows include: Cadence Theatre Company's How to Bruise Gracefully (Magenta), SPARC's Aida (Ensemble), Live Art, and Touring Ensemble. ARGS' The Boy Friend (Hortense), Mr. Burns (Ensemble), and Fiddler on the Roof (Ensemble).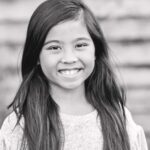 JALEENA CATE is ten years old and is in the sixth grade. She has been involved with onstage performances since the age of three. Her favorite credits are Matilda (Matilda) & Willy Wonka (Charlie). Jaleena would like to thank the cast and directors for giving her this opportunity to bring Red Butterfly to life!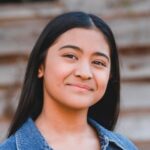 JULIA CATE is fourteen and a freshman in high school. She has been involved with onstage performances since the age of seven. Her favorite credits are Aladdin (Jasmine) & Matilda (Mrs. Wormwood). Excited to bring Channary to life, Julia would like to thank the cast and directors for this opportunity to be a part of such a moving story!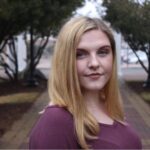 Kaitlyn Dillard (Stage Manager) is thrilled to be a part of New Voices this year as the stage manager for Red Butterfly! She has most recently stage-managed The Sabbath Girl in Charlotte, NC. This is such a unique opportunity presented by the current climate, and she would like to thank Sarah Provencal for a chance to be a part of it. 
Chloe Hefferman is based in Charlotte, NC and is very excited to participate in the 31st annual New Voices for the Theater program and Festival of New Works Student Acting Company! She has worked at Children's Theatre of Charlotte, recently in The Best Christmas Pageant Ever 2019 as Ivy. She thanks the team for this opportunity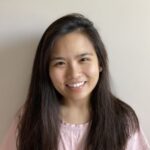 Antanee Huo has been working on shows and taking classes at Children's Theatre of Charlotte for around 10 years. She is thankful to her parents for encouraging her to act because acting is something she really enjoys and it has taught her so much.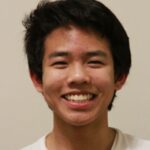 Thomas Hou has been taking drama classes with Children's Theatre of Charlotte since he was very young. Thomas love acting and believes that the entire experience is amazing!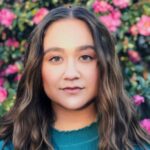 Katie Marcelino is a junior Musical Theatre major at Winthrop University in Rock Hill, SC. Previous credits include Annie Get Your Gun (NELLIE), Little Shop of Horrors (CHIFFON), and A Midsummer Night's Dream (HIPPOLYTA). She is thrilled to perform in SPARC's Festival of New Works for the first time!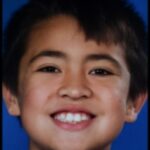 Joe Mattys is a rising 3rd grader with deep family roots in theatre. He's thrilled to represent (and learn about) his heritage in this production.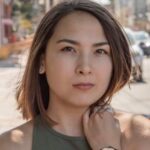 Laney Yoo is a rising sophomore studying theatre at Northwestern University. She is excited and grateful for the opportunity to bring Red Butterfly to life on stage for the first time with the New Voices program!
Major funding for New Voices for the Theater is provided by:
E. RHODES AND LEONA B. CARPENTER FOUNDATION

 
Additional Support Provided By:
Altria, Community Foundation for a greater Richmond, Dominion Energy Foundation,
the R.E.B. Foundation, Robins Foundation, and Holly Rice & Vince Gilligan
All SPARC programs are made possible in part by: