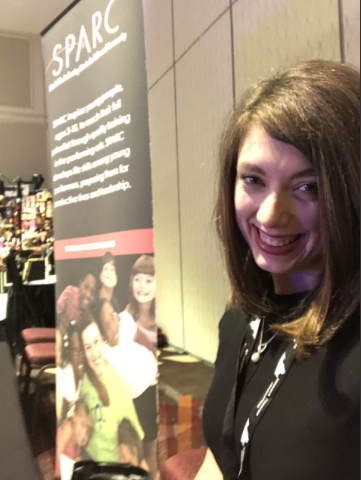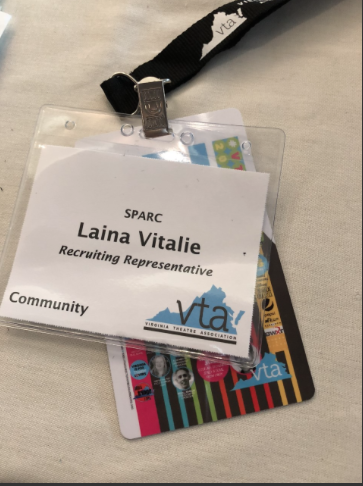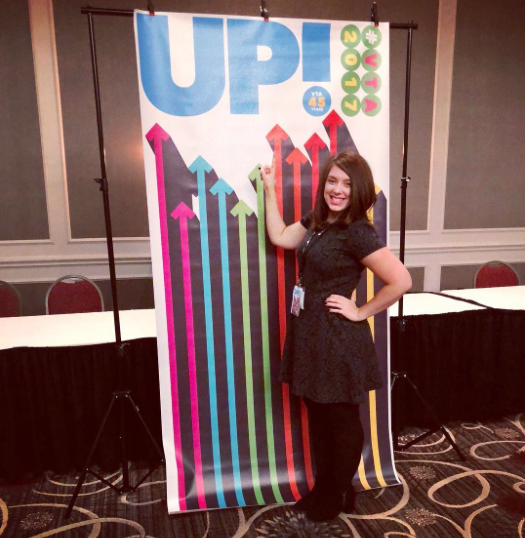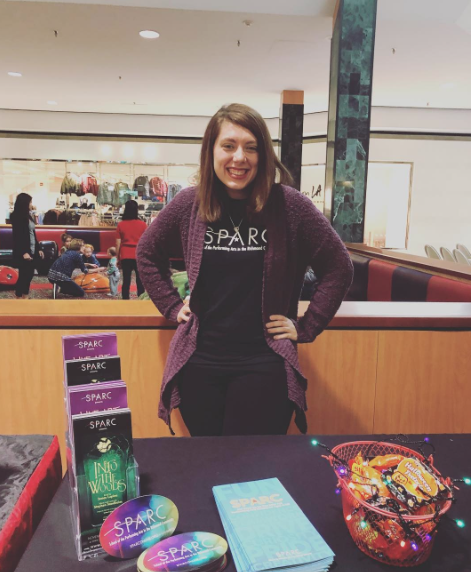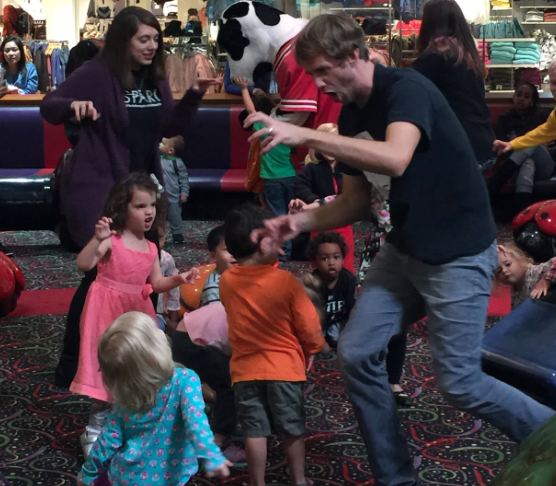 Dear SPARC Fans,
Just like in Dear Evan Hansen, today's blog entry is going to be a great one and here is why… I am currently attending the Virginia Theatre Association's annual conference, representing SPARC, and wanted to update you on the conference highlights. Without further ado, let the blog begin!
VTA's conference is truly one of a kind event as it brings theatre lovers from across the commonwealth together in celebration of the art of theatre.  Last year, I participated in the conference as an intern, and enjoyed it so much I came back to participate again, this time as an exhibitor. Being able to share what SPARC has to offer with over 3,000 attendees is truly a rewarding experience. I am elated to be a part of this conference and incredibly grateful for this opportunity. I love that many of the attendees are curious about SPARC and excited to learn about our LIVE ART Program and the other classes we offer.  It is exciting watching the conference attendees gallantly visiting exhibitors' booths, participating in educational workshops, and taking part in various panels. One workshop everyone is eagerly anticipating is the musical theatre Master Class being taught by Mike Faist of Dear Evan Hansen.  Mike and Tommy Bracco, (Spot Collins-Newsies) will also have a lively question and answer session taking place earlier this same day.  I am planning on attending this panel discussion and will share their professional tips and tricks of making it in this wonderful world of theatre.  And hopefully, If I am not too star-struck, I might even ask for a candid selfie with the stars. Stay tuned.
As if having a panel featuring Mike Faist and Tommy Bracco wasn't enough excitement, as an exhibitor, I am invited to attend the Ginny Awards ceremony on Saturday. This ceremony will honor three outstanding Virginia theatre legends – Individuals who through their lifetime achievement, outstanding service, and distinguished career have raised the profile of performing arts in Virginia.
This year's recipients are:
1.  Connie Britton, Emmy Award nominated actress, singer and producer (Nashville, Friday Night Lights, American Horror Story), and a Lynchburg native.
2.  Bruce Miller, Founding Member of Virginia Repertory Theatre. In the final two decades of the Phoebe Awards, Bruce's productions earned Best Play or Best Musical of the Year, 20 times.
3.  Hugh Copeland, Founder and artistic director of Norfolk's Hurrah Players.
This prestigious ceremony will be the perfect way to close the conference and celebrate these talented individuals.
While I am enjoying my time at conference, I do miss being at SPARC and wanted to share a quick SPARC update.  Last week, we attended Regency Square's Kids Day. During this event, organizations throughout the Richmond community had the opportunity to engage kids from ages 3-8 in enjoyable and fun activities. For our activity, we focused on warming up our bodies, minds, and voices using numerous theatre games. One game the kids really enjoying playing was, "Magic Rock". During Magic Rock, the children acted out the role of the magic rock, and  transformed themselves into a variety of objects. Some of the kids transformed themselves into monkeys, lions, and clouds. It was incredible to see how invested and excited the children were when participating in this activity.  This "Kids Day," event reminded me just how magical theatre can be and how everyone, regardless of their age, can display their individual, creative talents in fun ways.
In closing, I have included pictures from both the VTA conference and the Regency Square Kid's Day for your viewing pleasure.  Enjoy!
Until next time…
Laina