By Cara Hadden
Directed by Margaret Joyner
An abstract depiction of a woman struggling with dementia (personified) at the end of her life and how despite her fears of not remembering the most important moments of her life, her memories will live on through her loved ones, who will pass down her stories until the end of time.
Please Consider Making a Donation  |  
To sustain this program, SPARC relies on generous contributions from individuals, corporations, and foundations. Support New Voices today by
making a gift to SPARC
!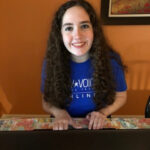 ABOUT THE PLAYWRIGHT  |  Cara Hadden is excited to be a first-time playwright in the 2020 Festival of New Works. A rising senior at Chancellor High School, she has written in myriad mediums and genres, and previously performed in three original productions. Cara enjoys serving as Features Editor for her school newspaper, Secretary of Chancellor's Drama Club, and President of the Riverside Young Writers.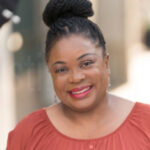 ABOUT THE DIRECTOR   |  Margarette Joyner is an Actor Interpreter at Colonial Williamsburg and founded The Heritage Ensemble Theatre Company.  She is an Assistant Professor of Theatre, a Director, Actress, Poet and Singer. Says Joyner of her talents, "I am humbled by the fact that God has chosen me to represent His work in so many ways."
THE CAST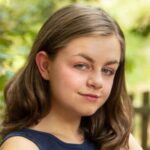 ​Evelyn N. Dumeer is thrilled to be a part of New Voices again! When not performing on Zoom or using hand sanitizer every two minutes, Evelyn is pursuing a BFA in Musical Theater from the Boston Conservatory at Berklee. Love to her loves, both Richmond and Boston. 
Mary-Catherine Kain
is honored to participate in the sharing of this beautiful original work. Some of her past credits include Reggie Fluty in
the Laramie Project
at New Kent High School and Mrs. Van Daan in
The Diary of Anne Frank
at SPARC. She is a rising Senior.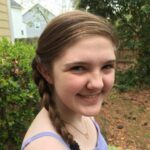 Abigail Yoder (Stage Manager) loves theater, whether it be on stage or back stage. She is a rising junior at Henrico High School Center for the Performing Arts where she is double majoring in theater and musical theater. Her past credits included performing in Twelfth Night and Shrek. Abigail is very excited to be stage managing her first production. She also hopes that you enjoy the one act Forgetting and stay safe.
Major funding for New Voices for the Theater is provided by:
E. RHODES AND LEONA B. CARPENTER FOUNDATION

 
Additional Support Provided By:
Altria, Community Foundation for a greater Richmond, Dominion Energy Foundation,
the R.E.B. Foundation, Robins Foundation, and Holly Rice & Vince Gilligan
All SPARC programs are made possible in part by: