By Aaron Tyler | Co-Directed by Chelsea Burke & Nora Ogunleye
After an unexpected confrontation with the police, Tre'van must navigate telling his close-minded family what happened, while also coming to terms with his sexuality and blackness in America. Boys Like Us examines police brutality, being gay in the Black community as well as the effects of toxic masculinity. 
Please Consider Making a Donation  |  
To sustain this program, SPARC relies on generous contributions from individuals, corporations, and foundations. Support New Voices today by
making a gift to SPARC
!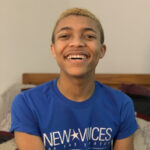 ABOUT THE PLAYWRIGHT  |  Aaron Tyler is a first time playwright for this year's Festival of New Works with his One Act play Boys Like Us. He has previously been published in his school's literary magazine for this same play! When he's not writing for the stage, his time is occupied with performing as an actor. He has recently graduated from the Appomattox Regional Governor's School and will be attending Norfolk State University in the fall.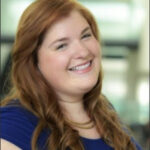 ABOUT THE CO-DIRECTOR   |  Chelsea Burke  is a director, actor, and teacher originally from Cleveland, Ohio. Favorite directing credits include Grand Concourse (Richmond Theatre Critics Circle Awards for Best Play and Best Director of a Play), Level 4 (World Premiere), The Revolutionists, The Last Five Years, When Last We Flew (TheatreLAB); The Taming of the Shrew (RTCC Nominee Best Direction Quill Theatre); Dido and Aeneas (Capital Opera Richmond); The Verge (World Premiere, Firehouse Theatre); The Curious Incident of the Dog in the Nighttime (Associate Direction, Virginia Repertory Theatre; Molly House, Girlfriend, Hand Grenades (Richmond Triangle Players); and In Love and Warcraft (Assistant Direction, Kennedy Center MFA Intensive). Chelsea has also directed for August Adventure for the last two summers.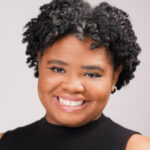 ABOUT THE CO-DIRECTOR   | Nora Ogunleye is delighted to be making her directing debut with SPARC's New Voices for Theater. Recent credits include Times Square Angel with Richmond Triangle Players, Molly House with Richmond Triangle Players, and The Taming of the Shrew with Quill Theatre. Nora is delighted to aid in the elevation of these powerful voices and would like to thank the Richmond community for their continued support and activism.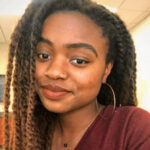 Trinity Battle is a sophomore at Elon University with hopes of becoming a writer and photographer. She did theater in high school with recent roles as Pilar in Legally Blonde: The Musical, Belinda from Noises Off, Dragon from Shrek: The Musical, and Sage from The Things We Didn't Say, a New Voices show from last summer. The concept of social justice and human rights is very near and dear to her heart and is honored to help bring to life such an important story and narrative. She cannot thank New Voices enough!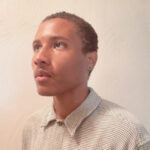 Mosiah Johnson is a VCU student, continuing his education within the Theatre Department. Mosiah's goal is to live a life in which he can utilize his acting and creativity skills. Mosiah is EXTREMELY thankful to be a part of production that brings to light the struggles within the black community.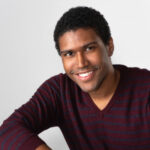 Jónel Jones is a third-year Theatre Performance major on the BFA track at VCU. They are immensely honored to be a part of this festival once more and to help bring life to new and invigorating art created by such talented, young writers! Queer Black Lives Matter!
Cast & Crew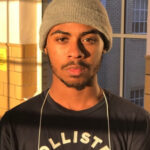 ​Aaron Kabani is an actor, playwright, and director from Chester, VA. His original one-act No Good Deed was a 2019 New Voices winner and he is excited to return, this time as an actor. Kabani studied Advanced Theatre Studies at Appomattox Regional Governor's School and now studies business at the University of Virginia. He would like to congratulate the New Voices winners and thank them for sharing their stories.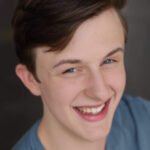 Darren Lage  is an 18 year old actor, and is very grateful to be participating in such a poignant play. Previous credits include Little Shop of Horrors, A Gentleman's Guide to Love and Murder, and Peter and the Starcatcher. BLACK LIVES MATTER.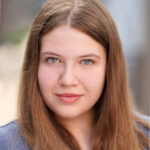 Natalie McCrowell is a rising senior at Appomattox Regional Governor's School where her focus is musical theater. This is her first time participating in New Voices and she is so excited to share this story with you. Her previous credits include Hodel (Fiddler) and Adult Ensemble (Matilda).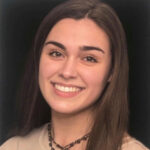 Chloe Schneider is 16 years old and in the 11th grade. Some of her favorite roles have been, Little Women (Aunt March), 9 to 5 (Doralee), and Beauty and the Beast (Belle). She is very grateful to SPARC for continuing to provide artistic outlets during this complicated time.
Sanithia Tucker
is a rising Junior at Appomattox Regional Governor's School. She loves using the theatre arts to speak out for change, so she is very excited to be acting
Boys Like Us.
Major funding for New Voices for the Theater is provided by:
E. RHODES AND LEONA B. CARPENTER FOUNDATION

 
Additional Support Provided By:
Altria, Community Foundation for a greater Richmond, Dominion Energy Foundation,
the R.E.B. Foundation, Robins Foundation, and Holly Rice & Vince Gilligan
All SPARC programs are made possible in part by: