By Charles Perry  |  Directed by Kikau Alvaro
In the vein of Philip K. Dick, Blood Architect is an otherworldly tale of an ancient human, known as Father, who creates a semi-conscious machine to mother his android sons, Cain and Abel. This is a story that follows a young android in a battered world as he discovers empathy, dreams, loss, and choice.
Please Consider Making a Donation  |  
To sustain this program, SPARC relies on generous contributions from individuals, corporations, and foundations. Support New Voices today by
making a gift to SPARC
!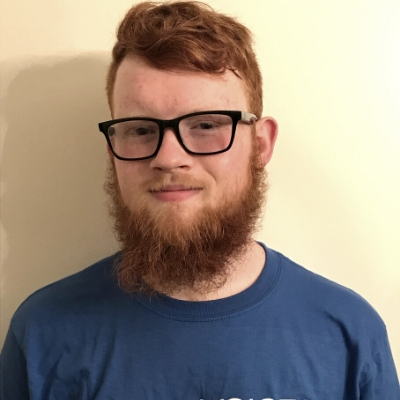 Playwright
Charles Perry is proud to be a first-time playwright with New Voices. As a graduate of Bruton High School and the York County School of the Arts (SOA), Charles has participated in the SOA Literary Arts and Technical Theater classes and has been a part of several productions, as an actor, technician, and most frequently pit musician. He was also involved with local community theater throughout his childhood. This fall, Charles will attend Shenandoah Conservatory to pursue a Bachelor of Music in music production & recording technology with a jazz emphasis.
Director
Kikau Alvaro is thrilled to participate in New Voices for the 3rd year! In addition to being the Associate Artistic Director of Virginia Rep, he is the head of the Musical Theatre program at VCU.  Kikau is an Associate Member of Stage Directors and Choreographers Society and serves on the Artistic Committee for RTP. He lives in the Fan with his husband, Derrick, and puppy, Boggnes J. Block.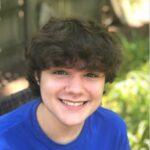 Evan Dymon is a rising junior at The Steward School and is very excited to be participating in An Awkward Messwith New Voices for the Theater! Past roles include Evan Goldman in 13 (Cadence/VaRep), Ponyboy in The Outsiders (The Steward School), and Doody in Grease (Cadence/VaRep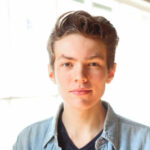 Harris Erickson is a recent graduate of Heritage High School in Lynchburg, Virginia. An active member of the educational and community theatre scenes in Lynchburg, Harris will be attending Virginia Commonwealth University this fall to Major in Theatre and Minor in Art History. In 2018, Harris got the opportunity to attend SETC with his school, and received the Best Actor award for his portrayal of B Flat in Pamela Parker's Second Samuel.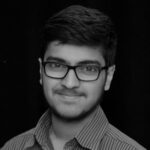 Eshan Kumar is 16 currently attending The Center for the Arts at Henrico High School. His previous works include The Crucible, Flowers for Algernon, and a SPARC production of The Diary of Anne Frank. This is his second SPARC production ever, and he's excited for you to see it.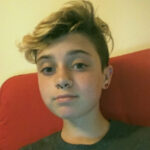 Alexander Kremsreiter (Stage Manager)  This is Alex's first-time stage managing a production. You may have seen him on the tech crew for some other SPARC productions. He has worked as a spotlight operator and light board operator. Outside of SPARC, he enjoys art and boxing. He's very excited to continue learning.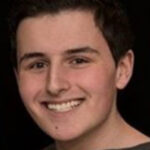 Andrew Levin is a rising Junior and is ecstatic to be a part of the New Voices Program! He has been committed to theatre for 6 memorable years. His favorite roles include Gomez (Addams Family at Virginia Rep Children's Theatre), Mr.Maraczek (She Loves Me at SPARC), and Otto Frank  (The Diary of Anne Frank at SPARC).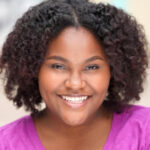 Jana Prentiss is a recent graduate from Appomattox Regional Governor's School for the Arts and Technology where she studied musical theatre. Some of her most recent roles include Mme. Dubonnet in The Boyfriend and Bart Simpson in Mr.Burns: A post electric play. Jana is very excited for this project!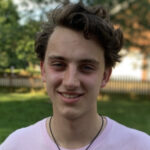 Owen Rice is a rising senior at Glen Allen High School, and he is thrilled to be taking part in this unexpected and innovative method of performance! His quarantine activities have included, and are not limited to, cooking, reading and being obliterated in Super Smash Bros. He hopes you enjoy!!
Major funding for New Voices for the Theater is provided by:
E. RHODES AND LEONA B. CARPENTER FOUNDATION

 
Additional Support Provided By:
Altria, Community Foundation for a greater Richmond, Dominion Energy Foundation,
the R.E.B. Foundation, Robins Foundation, and Holly Rice & Vince Gilligan
All SPARC programs are made possible in part by: