By Trevor Handlin |  Directed by Brad Tuggle
A story about a girl and a boy… and several of the boy's personified emotions. Alan is a cripplingly awkward high school Sophomore who has a huge crush on Alex. The pare meet up one afternoon at Alex's house.  Alan's Reason, Confidence, Doubt, Desire and Worry come along to help him survive the awkward mess. 
Please Consider Making a Donation  |  
To sustain this program, SPARC relies on generous contributions from individuals, corporations, and foundations. Support New Voices today by
making a gift to SPARC
!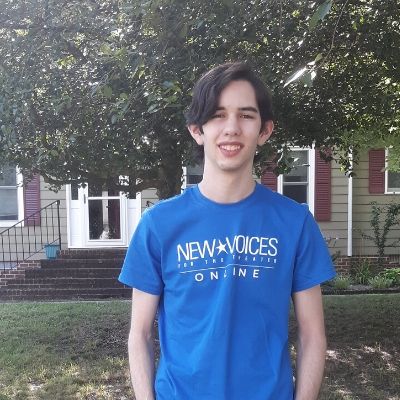 About the Playwright
Trevor Handlin is excited to be one of the eight winning playwrights for New Voices, as it is the very first competition that he has ever taken part in. A recent graduate of Lloyd C. Bird High School, Trevor has spent most of his time acting on stage in school plays, rather than writing them. In the fall, Trevor plans to attend George Mason University in order to acquire a B.F.A. in Theatre.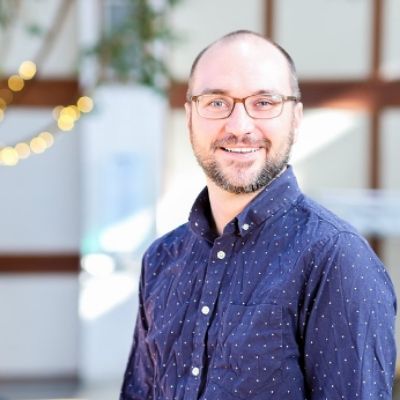 About the Director
Brad Tuggle is currently the Director of Audience Development at the Virginia Museum of Contemporary Art. Previously he held positions with Virginia Stage Company, SMG Richmond, The I-Park Foundation, Virginia Rep, and Yale Rep. He studied theatre at Longwood University and theatre management at the Yale School of Drama. This is his 10th New Voices Festival.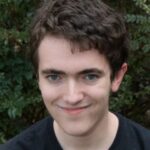 Alex Chapman is very excited to perform in his second show at SPARC! You may have seen him as Sir Andrew Agueecheek in last years' production of Twelfth Night (SPARC), as Turkey in Honk! (Steward) or as George Murra in Who Am I This Time (Steward). When he isn't busy performing, Alex enjoys playing video games, reading comic books, and watching Breaking Bad on Netflix. Alex would like to thank Heather  Falks for casting him in this wonderful show and Trevor Handlin for Writing this wonderful show. Enjoy!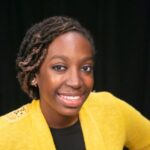 Azurae DuBose is a rising Senior at Regent University gaining her Bachlors degree in Communications and Theatre. A few previous works include The Green Bird by Carlo Gozzi and her directorial debut in Regent University's Playwright Festival. Azurae is looking forward to new endevors and is excitied to be part of SPARC's 31st New Works Festival!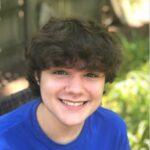 Evan Dymon is a rising junior at The Steward School and is very excited to be participating in An Awkward Messwith New Voices for the Theater! Past roles include Evan Goldman in 13 (Cadence/VaRep), Ponyboy in The Outsiders (The Steward School), and Doody in Grease (Cadence/VaRep).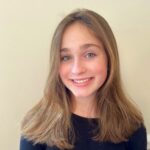 Grace Marcus is a rising 8th grader and loves to act and sing. She has been doing theater and musical theater and is excited to be a part of New Voices for the Theater.
Owen Marcus is excited to be performing with SPARC's New Voices for the Theatre program. Owen is a rising sophomore at Open High School, and is a part of SPARC's Spectrum program for LGBTQ+ youth.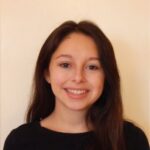 Juliana Shriver is so excited to be performing in this virtual production. Previous credits include, DCI Dragons Theater: James and the Giant Peach, At The Bottom Of The Lake, The Giver, Alice, She Kills Monsters. Highwood Theater: Peter and the Starcatcher, Macbeth.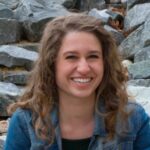 Morgan Smalley is a recent graduate of George Mason University. Her first full-length play, Good Dogs, was produced by the Class Act Players in summer 2018. Short works of hers have been staged by SPARC New Voices, The Mason Players, Who What Where Theatre Collective, the HUB Theater, and American Catholic University. Throughout college, Morgan performed improv with the Mason Improv Association and the Washington Improv Theatre. As a recipient of the 2019 Humanitas Prize for playwriting, she is working with screenwriter Shem Bitterman, among others, to see her latest full length, Red Tar, produced in Los Angeles by the end of 2021 (COVID permitting).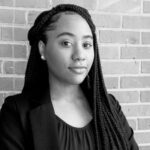 Taylor Elise Wade is enrolled at Winthrop University and will major in musical theatre. She has played the role of Sarah Brown in Guys and Dolls, Marie in Rodgers and Hammerstein's Cinderella, and Ruth in Seven Brides For Seven Brothers at Andrew Jackson Highschool.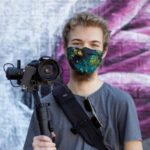 Griffin Hardy (Stage Manager) is a Senior at Open High School in Richmond, and has been working with SPARC for the last three years as a technician, intern, production assistant, and designer. His past shows include Into the Woods, Little Women, and Twelfth Night as a technician, and The Diary of Anne Frank as the lighting designer, all with SPARC.
Major funding for New Voices for the Theater is provided by:
E. RHODES AND LEONA B. CARPENTER FOUNDATION

 
Additional Support Provided By:
Altria, Community Foundation for a greater Richmond, Dominion Energy Foundation,
the R.E.B. Foundation, Robins Foundation, and Holly Rice & Vince Gilligan
All SPARC programs are made possible in part by: