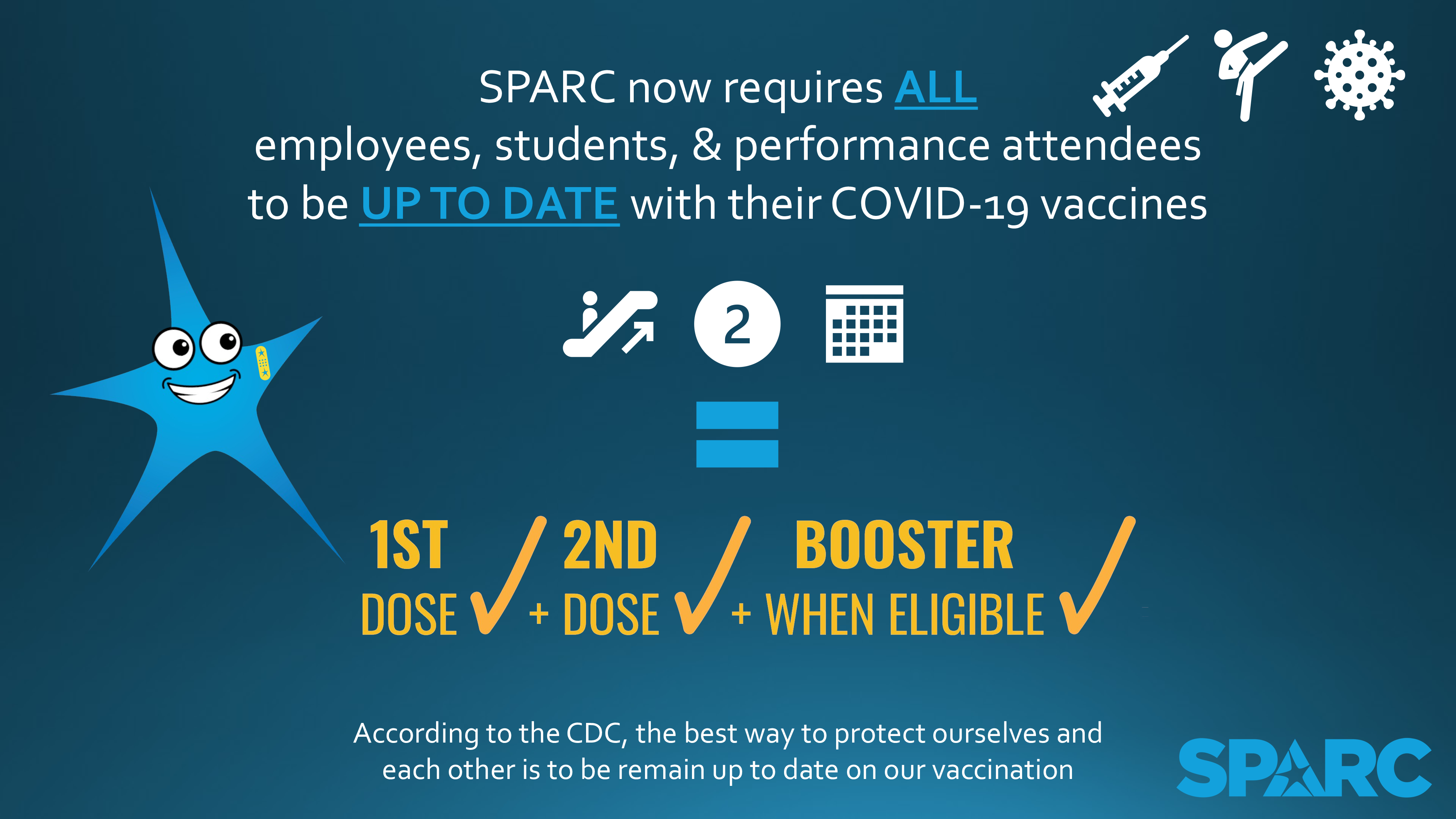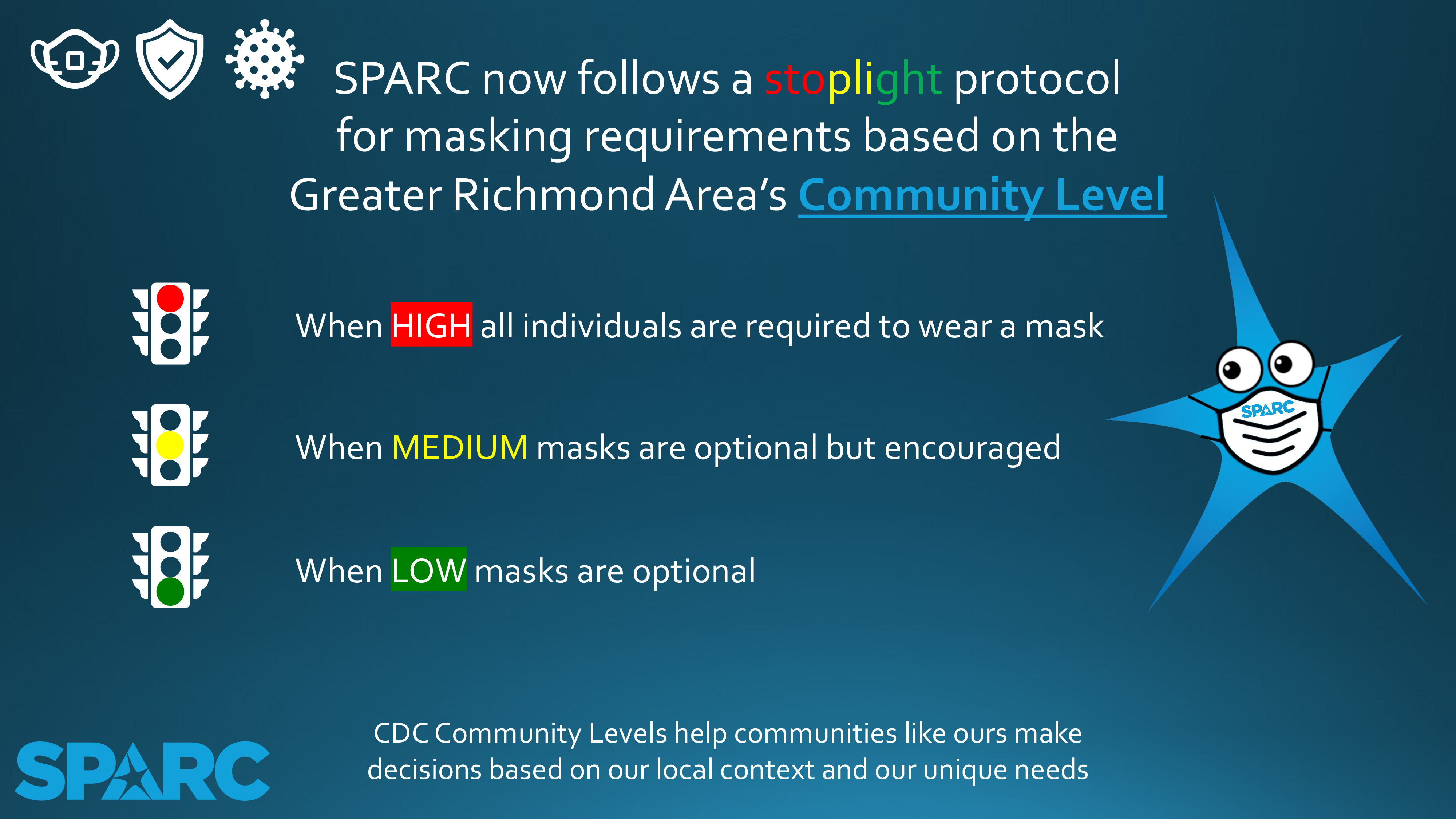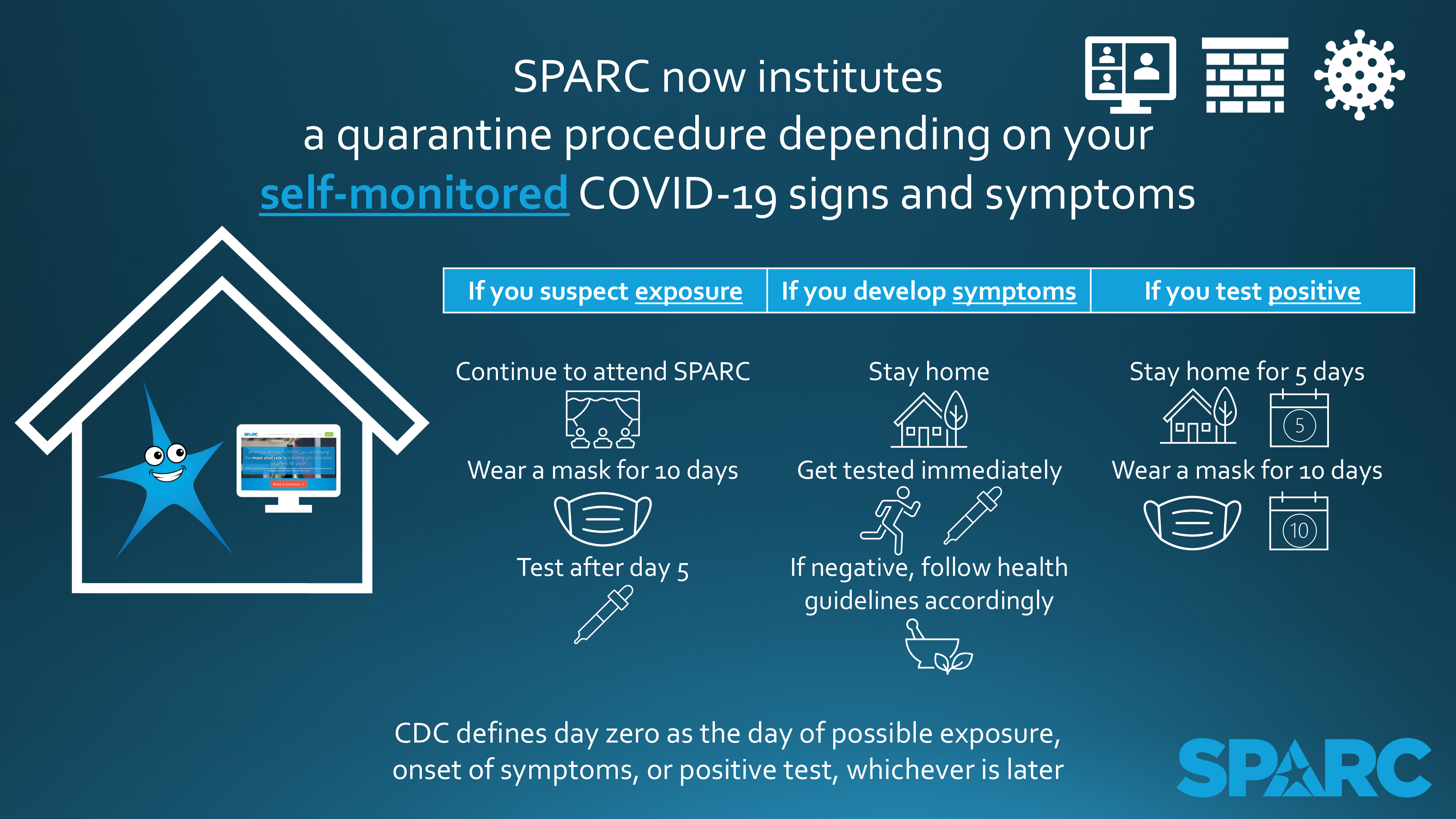 Frequently Asked Questions
Why is SPARC requiring boosters?
It is the goal of SPARC to operate effectively and ensure that all essential services are continuously provided, and that students, staff, teachers, vendors, families, and clients or customers are safe. It is SPARC's belief that the Center for Disease Control (CDC) is the best source for science-based information and guidelines to minimize the spread of COVID-19, and they currently recommend staying up to date on vaccinations. Requiring boosters is what allows SPARC to implement more fluid practices like the Stoplight Protocol and new quarantine procedure. Click to find out more about staying up to date and why boosters are necessary.
What if my student isn't eligible for a booster yet?
That's okay. That just means your student is currently well protected against serious illness by having recently received their primary COVID-19 vaccines. Just keep informed about when they do become eligible, so they remain well protected.
How much time do we have to get a booster once we become eligible?
Given the high availability of doses in the Richmond area, you should be able to find an appointment and get your next shot within a month. You can find appointments near you here. If you have trouble booking a slot, let us know and we will assist you.
How do we know what the current Community Level is?
The current Community Level and the corresponding mask requirement will be posted at all entrances to the SPARC building. Additionally, you can find it in the banner at the top of SPARC's website. Parents of students will be notified when the Community Level moves from Low or Medium to High, requiring masks to be worn indoors and during classes at SPARC. For more information about CDC's Community Levels, click here.
When masks are required, what about outdoor performances?
Though SPARC reserves the right to require masks at all events depending on circumstances and logistics, the Stoplight Protocol applies while indoors, and when classes congregate outdoors. SPARC will generally not require masks for audience members of outdoor performances and events, even when Community Level is high.
Are family members allowed in the building yet?
Those waiting for participants during programmatic hours are welcome to wait in SPARC's building as long as they adhere to our Stoplight Protocol for masking and are fully vaccinated and up to date with COVID-19 vaccines. This includes the most recent booster available.  Please note that all SPARC programs are closed for observation. 
Is this the forever policy?
COVID-19 prevention and protection strategies have evolved over time and SPARC will continue to update this policy based on current CDC guidelines and recommendations. All SPARC community members will be notified of policy changes.
Are the water fountains working again?
YES! They have been thoroughly cleaned and recommissioned according to health department guidelines. You can now enjoy cold filtered water from the attached bottle filling station.
Are exemptions allowed for vaccination or mask wearing?
Documented and approved medical exemptions will be allowed but will require alternative protective gear and/or regular PCR or at-home testing at the individual's expense. Please note the process of approving medical exemptions may be lengthy and prohibit an individual's participation. If you would like to request an exemption, please contact Jonny Nuckols, SPARC's Operations Manager.
Email us at sparc@sparcrichmond.org or call 804.353.3393.